Over the past week, I have been speaking at the Midwest Management Summit 2017 Conference, in the Mall of America in Minneapolis, Minnesota. This conference has a reputation for being an Excellent Conference and this year certainly lived up to those standards!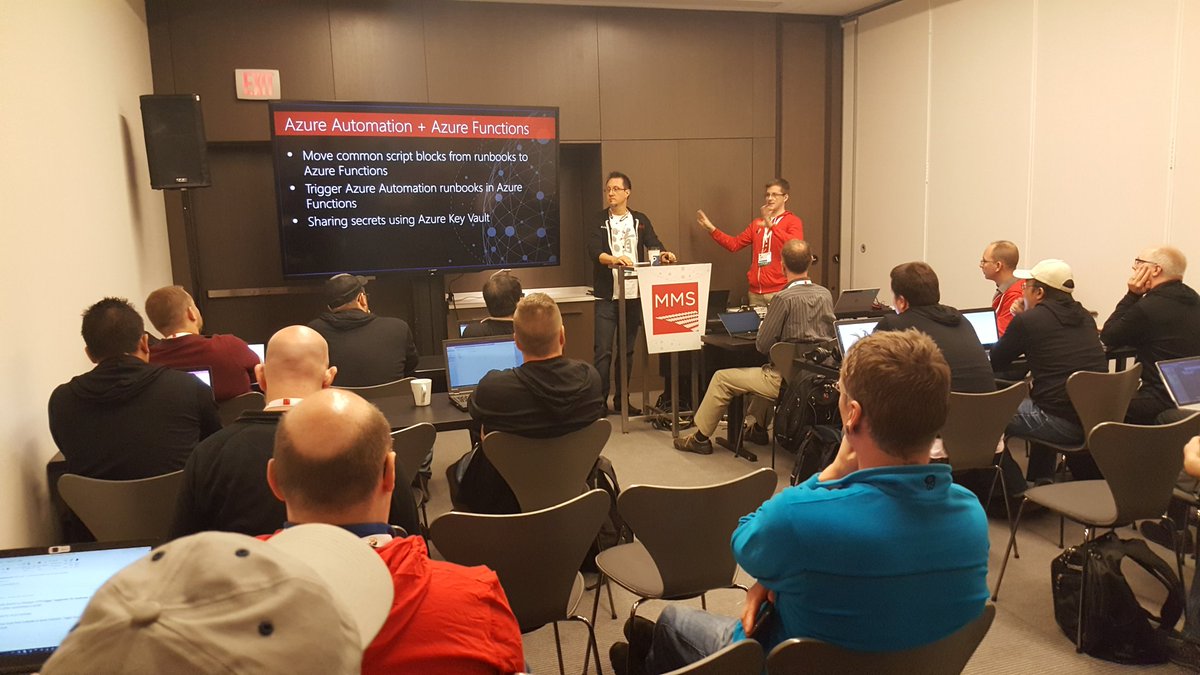 At this years MMS, I was on-stage for 6 Sessions, 1 Usergroup Presentation, and helped produce and participated in about a dozen Podcasts/Videos. I also attended some fantastic sessions, the speaker selection this year was a bit more selective so I was happy to be selected again and have a number of my sessions come into the "Top 10" highest rated sessions. As always catching up with all the great folks I am happy to call my friends was as always a highlight of the week!
In this post, I will include links to the code and an outline of my activities at the conference this year. This year was a not-stop barrage of activity that I feel I am still recovering from but it was all worth it and hope to participate again next year!
Code
GitHub Repo for my MMS 2017 Demos
Presentations
Monday
Tuesday
Thursday
IT Service Management Mashup!

Presented with Sam Erskine on a fun and informative session on the shift from "Traditional ITSM" to "Modern ITSM"
Demos:

"IT Panic Button" - Amazon Dash Button to create incidents, slack posts, and more
"Alexa ITSM" - Using Amazon Alexa to check Incident status and reassign incidents using just my voice!

Automating for DevOps with Azure Functions

Presented with Pete Zerger on "Advanced" functionality of Azure Functions for a number of dev ops scenarios.
Demo packed sessions including: Deploying Azure Functions via GitHub, Deploying Azure Functions via VSTS, Managaing and Monitoring Azure Functions.